Kenny B | 6-10am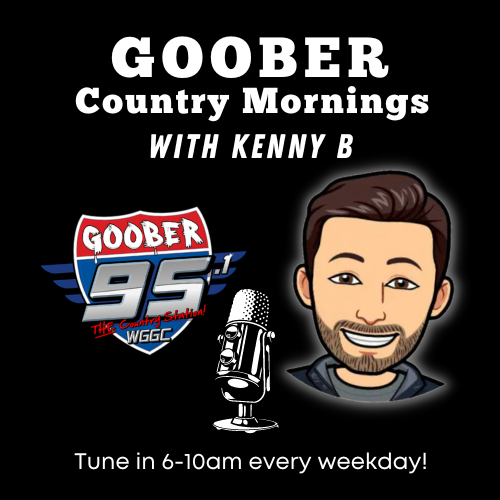 Community, Country Music, Entertainment, Lifestyle, Giveaways, and the perfect recipe to get your morning started on the right note. Join Kenny B weekday mornings from 6-10 and we guarantee you'll come back for more!
Contact Info:
Email: kenny@wggc.com
Twitter:@kny_beckman
Call: 1-270-782-9595
Station Twitter Page: @GOOBER951
Check out the Corner Cafe at the new Mint Gaming Hall NOW OPEN in Bowling Green!