Advertise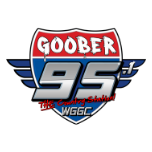 GOOBER 95.1's 100,000 watt signal covers 6,300 square miles in Kentucky and Tennessee, and is the strongest commercial signal serving the Bowling Green & Glasgow markets.
GOOBER 95.1 has a dominant presence in over 20 counties in Kentucky & Tennessee!
In Kentucky: Bowling Green / Glasgow / Scottsville / Franklin / Russellville / Morgantown / Tompkinsville / Leitchfield/ Elizabethtown Munfordville / Edmonton / Burkesville / Greensburg
In Tennessee: Springfield / Gallatin / Hartsville / Lafayette, TN & Celina, TN!
For all advertising inquiries please email: sales@wggc.com
Check out the Corner Cafe at the new Mint Gaming Hall NOW OPEN in Bowling Green!